Ideal Weight Loss and
Wellness of Miami Beach
Also located in downtown Miami,
Start your transformation today!
Learn More
The Team

DR. DAVID M ROTH
OPTOMETRIST / ORTHOKERATOLOGIST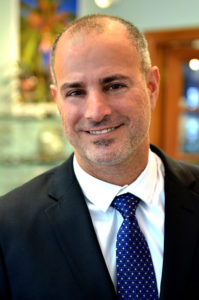 Dr. David Roth is a graduate of Illinois College of Optometry and has been in private practice for over 20 years.
He is a board certified Optometric Physician as well as a certified Orthokeratologist (Specialist in vision correction without surgery).
Dr. Roth's passion for weight loss and a healthy lifestyle came from his war against diabetes and the deteriorating impact it can have on eyesight. A disease known as diabetic retinopathy is one of the leading causes of blindness. Those with diabetes are also more prone to cataracts, glaucoma, and macular degeneration. Diabetes is often caused by obesity and a poor diet, making weight loss and a healthy lifestyle not only life-saving, but also sight-saving.
"As a Doctor of Optometry, part of my commitment to my patients is ongoing professional education. Keeping an eye on your BMI is also a great way to assess if your health, including your eyesight, are at risk."
For more information on the Roth family's optometric practices, Eye Desire and Roth Eye Care, see their websites: eyedesire.com or rotheyecare.com
DR. ASHLEY ROTH
OPTOMETRIST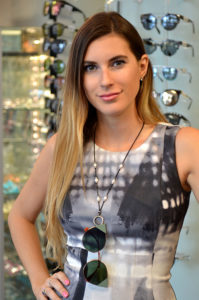 Dr. Ashley Roth graduated from her father's and grandfather's alma mater, the Illinois College of Optometry, and is a board certified Optometric Physician (Optometrist).
She practices full scope optometry with a special interest in Glaucoma and Dry Eye.
She is a member of the American Optometric Association, Florida Optometric Association, InfantSee program, VOSH, and the Miami Beach Chamber of Commerce.
ISABEL ROTH
PRESIDENT / HEAD COACH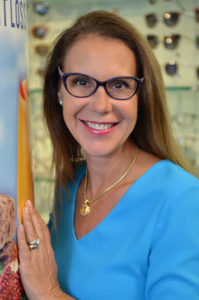 Isabel Roth is a graduate of McMaster University and is the head personal weight loss coach at Ideal Weight Loss and Wellness. Isabel's dedication to weight loss and physical fitness first came from her own desire to get fit. After successfully undergoing the ideal weight loss regimen and losing over 50 pounds, she decided to join the family business and open her own authorized Ideal protein center.
Today, Isabel enjoys a healthy lifestyle and sharing that gift in a compassionate and patient by coaching others and helping them achieve their weight loss goals.
PATRICIA AYALA
OPTICIAN / WEIGHT LOSS COACH
Patricia is an optician in our office who underwent an amazing transformation under the ideal protein weight loss protocol.
Today, Patricia also works as a weight loss coach at Ideal Weight loss and Wellness. Her native fluency in Spanish make her the ideal coach for our Spanish speaking patients.
Our medically developed weight loss protocol and smarter lifestyle choices education offers dieters what they really want…a structured program that can put an end to constant dieting.
Business Hours
Monday:
9:00am - 6:00pm
Tuesday:
9:00am - 6:00pm
Wednesday:
9:00am - 6:00pm
Thursday:
9:00am - 6:00pm
Friday:
8:00am - 1:00pm
Saturday:
By appointment only
Ideal Weight Loss and Wellness of Miami Beach is Authorized to Use the Ideal Protein Weight Loss Protocol and Products. The testimonials on this website are those of the individual that is identified, you should not necessarily expect to receive these results. Typical results vary from person to person and individual to individual when the Ideal Protein Weight Loss Protocol is followed properly. You should consult your physician or other health care professional before starting this or any other diet program to determine if it is right for your needs.
1000 17th Street, Suite 1C Miami Beach, FL – Phone: 561-632-5873
Copyright © 2023  Ideal Protein All rights reserved.